Hotel, Travel &Activities
2019 Hotel, Travel & Activities
2019 Hotel Information
Sheraton Vancouver Airport Hotel
Located near Vancouver International Airport (YVR) in Richmond, British Columbia, this modern and stylish hotel and conference centre is within walking distance to the business district and Richmond Centre Mall.
Stay in the well-appointed rooms with complimentary Wi-Fi, Sheraton Signature Beds, luxury bath amenities and balconies.
Enjoy airport parking and a free shuttle to Vancouver Airport.
The 40,000-square-foot conference centre, includes the elegant 10,000-square-foot Britannia Ballroom with 19-foot ceilings. Dine on regional cuisine at Harold's Bistro & Bar, or the full-service Starbucks®. Venture out to the lush courtyard with tables and seating. Take a dip in the outdoor heated pool, get energized in our Sheraton Fitness Centre, or relax in the whirlpool or on our sun deck. Downtown Vancouver attractions are just 12 km away.
Hotel Accommodation
Hotel(s) offering your special group rate:
Sheraton Vancouver Airport Hotel
Event Summary:
CASSA Conference 2019
Start Date: Saturday, June 29, 2019
End Date: Wednesday, July 10, 2019
Last Day to Book: Tuesday, June 4, 2019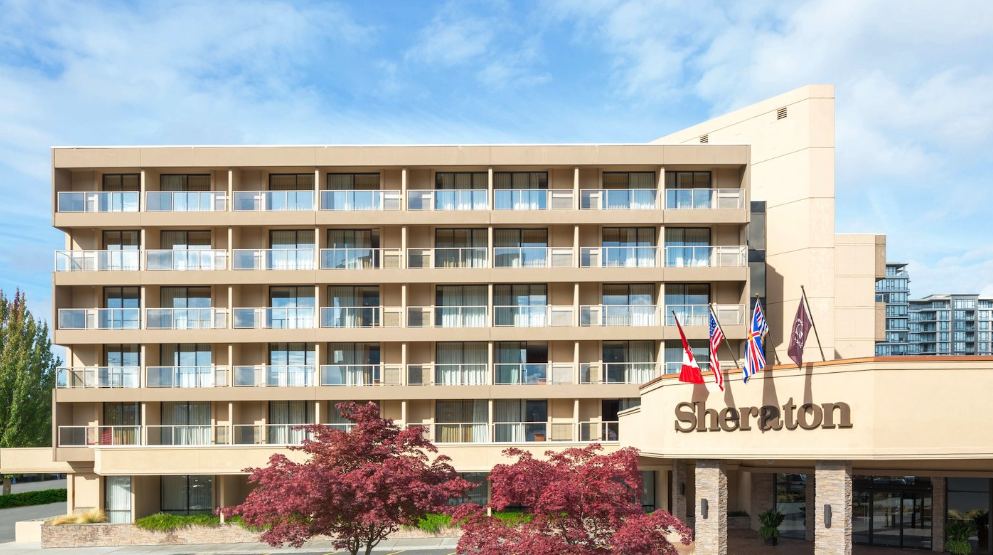 Airport shuttle service, scheduled, complimentary 24 Hours, 7 days a week.
---
Vancouver Airport Marriott Hotel: Overflow Room Block
Event Summary:
CASSA Conference Overflow Room Block - July 2019
Start Date: Tuesday, July 2, 2019
End Date: Saturday, July 6, 2019
Last Day to Book: Tuesday, June 4, 2019

Hotel(s) offering your special group rate:
- Vancouver Airport Marriott Hotel.

Book your group rate for CASSA Conference Overflow Room Block - July 2019
---
Travel
Air Canada
We are pleased to offer a special discount for Air Canada flights to Vancouver for conference attendees and guests traveling with them.
Please note the following conditions apply:
The booking is to be made to the following city: Vancouver, YVR (BC)
The travel period begins Wednesday, June 26, 2019 and ends Friday, July 12, 2019.
Travel is valid Monday, Tuesday, Wednesday, Thursday, Friday, Saturday, Sunday.
No discount will apply to Tango bookings for travel within Canada or between Canada and the U.S. For International travel (destinations outside North America), discounts apply to all fares including Tango.
---
WestJet
We are happy to confirm that for the upcoming CASSA Annual Conference, Westjet is able to offer 5% off Econo* and 10% off EconoFlex and Premium fares for travel within Canada and 2% off Econo*, 5% off EconoFlex and 10% off Premium base fares for guests travelling Trans-border into and out of Abbotsford or Vancouver.
---
Local Tour and Activities
Join us on Thursday for a tour (included in your registration fee) of a location in Vancouver, followed by a reception downtown. Buses will transport delegate from the hotel beginning at 2pm on Thursday.
If you are looking for things to do before the conference or after check out this Bucket list of things to do https://www.visitrichmondbc.com/things-to-do/ compiled by Tourism Richmond. There is something for everyone including, shopping, dining experiences and plenty of outdoor activities to keep you busy.
---