Hotel, Travel &Activities
2018 Hotel, Travel &Activities
Hotel
The Westin Otawa
Located in the heart of downtown Ottawa, our host hotel offers a picture-perfect location on the famous Rideau Canal and features stunning views of Parliament Hill.
When not engaged in conference activities you will find the Westin Ottawa a perfect location from which to explore downtown Ottawa including the Rideau Centre, ByWard Market, the National Gallery of Canada and much more.
Join us in Ottawa, July 4 - 6 for another exciting Conference.
Hotel Accommodation
The Westin Ottawa is providing a special room rate to CASSA delegates for guests staying between July 4 – July 6, 2018.
CASSA has negotiated discounted rates at the host hotel, The Westin Ottawa. To reserve your room, please visit https://www.starwoodmeeting.com/Book/CASSA2018. Rooms will be held for conference attendees until Monday June 11th, 2018.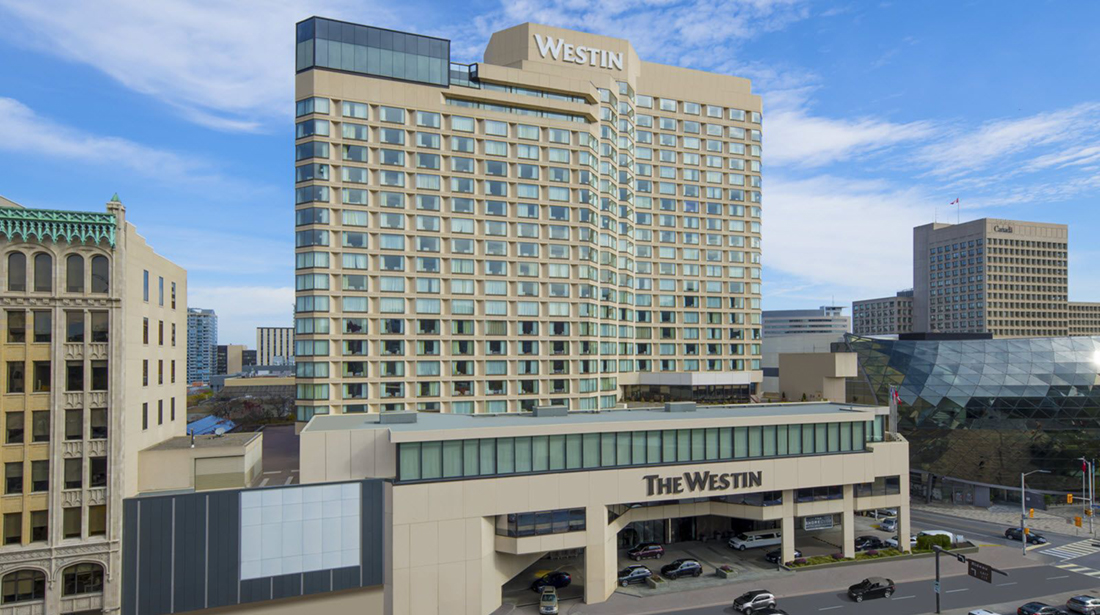 ---
Travel
WestJet
We are happy to confirm that for the upcoming Canadian Association of School System Administrators, we are able to offer 10% off Econo and 15% off Plus base fares* for travel between Ottawa and anywhere WestJet flies in North America.
To take advantage of this offer, you will need the discount code listed below. If you have questions about how to complete a booking with your discount codes, please check out our frequently asked questions.
Book by: July 15, 2018
Travel from: June 27, 2018 to July 15, 2018
Blackout dates: June 28, 2018 to July 3, 2018
Coupon code: NKCYJWB
Changes & Cancellations: You can change or cancel reservations within 24 hours of booking at no charge. Further changes or cancellations can be made up to 2 hours prior to the flight; please note additional fees or charges may apply for each guest depending on fare class booked and differences in fare. Check out our service fees page for more information.
---
VIA Rail Canada
VALID: July 2nd 2018 to July 8th 2018
TERRITORY: From all stations throughout the VIA system to Ottawa, Ontario and return.
RESTRICTIONS: Fare applies to a maximum of two passengers per booking. One complimentary stopover is allowed at no additional charge. For travel on all fare plans in Business class, the first stopover is allowed at no additional charge, provided that this stopover takes place in Toronto, Montréal or Ottawa only.
DISCOUNT: 10% off the best available fare in Economy, Economy Plus, Business, Business Plus, Sleeper class. "Subject to the conditions and restrictions of the fare plan to which the additional discount is being applied."
EXCEPTION: Discount does not apply in any Escape fares and Prestige Class.
IDENTIFICATION: Participants must reference the event's VIA convention discount code: 13648.
ONLINE BOOKING TIPS: You have to log in to your profile, or create one prior to booking. On the Passenger information screen, select "Convention fare" from the "Discount Type" drop-down menu, and enter the discount code for your convention or event in the "Discount code" field. This code has been given to you by the conference organizer. The conference fare will be shown on the next page.
Activities
Guided Walking Tour of Ottawa
CASSA is pleased to announce that the following tour is included as part of your registration fee.
Join EF Educational Tours on a 90 minute guided bus and walking tour of Ottawa. Head over to Sussex Drive for spectacular views of the city and the Ottawa and Rideau rivers. Here, you'll see the Prime Minister's residence. You'll also see the impressive Ambassador's Row and tour the striking copper roofed Gothic Parliament buildings. The heart of Canadian political life, Parliament houses the Senate and House of Commons. This special tour will include an Indigenous Walk. On the land of the Anishinabe Peoples called Turtle Island, the tour will take participants on various walks through Ottawa's public spaces. You'll get to know Ottawa like you have never known it before!
---