In 2019 our conference theme is "Healthy Living Active Learning" .


Opening Keynote Speaker
Dr. Doug Gleddie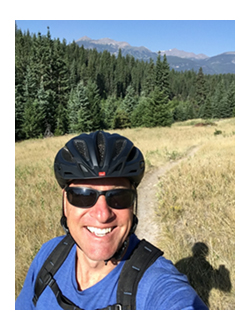 "Living & Learning to be Healthy & Active"
We know intrinsically that active, healthy students are more successful – in school and in life. The research evidence also supports the important and integral links between health and education. Living & Learning to be Healthy & Active will explore both the 'why' and 'how' of the complex, joyful and beautiful relationship between physical activity (health) and student (school) success. Come and join us as we discuss the evidence supporting physical activity and scholastic wellbeing, examine possibilities and maybe even have a little fun!
Bio: Dr. Doug Gleddie is a husband and father who also happens to be an Associate Professor at the University of Alberta. In a career filled with change, the only true constants have been physical education/ activity, working with students and how joy fills the spaces in between. This life-long journey of exploration into joyful and meaningful movement has enabled him to work with a wide variety of people and organizations across Canada and around the world. He has published numerous articles in academic and professional journals and co-authored three books including the most recent – Healthy Schools, Healthy Futures. Doug's research interests include: narratives of physical education; school sport; physical literacy praxis; meaningful physical education and; teacher education. He takes care of his own wellness by being active with his family; improving his guitar picking and seeking new adventures.
Blog: www.purposefulmovement.net
Twitter: @doug_gleddie
---
Closing Keynote Speaker
Ian Pike, PhD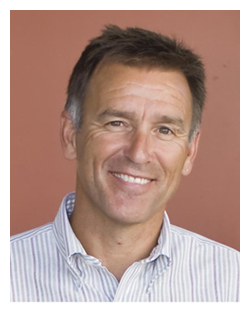 "To Be Announced"
Dr. Ian Pike is a Professor of Pediatrics at UBC; Investigator and Co-Lead of the Evidence to Innovation Research Theme at the Research Institute at BC Children's Hospital; Director of the BC Injury Research and Prevention Unit, and Co-executive Director, The Community Against Preventable Injuries.
Bio: The BC Injury Research and Prevention Unit works directly with the BC Government, Health Authorities, and other organizations, with the goal to reduce the social and economic burden of injury in British Columbia. In addition to its BC focus, the Unit participates in injury prevention research and initiatives across Canada and internationally.
Dr. Pike's research has been funded by CIHR, AUTO21, Transport Canada, and the Public Health Agency of Canada, where he has co-led three CIHR teams to conduct national projects to develop and validate injury indicators for Canadian children and youth; injury prevention among First Nations and Inuit children and youth; child passenger safety; risky play; and, the efficacy of social marketing to reduce preventable injuries. He has given over 100 invited presentations, including 25 keynote talks. In addition, he has given over 30 continuing education sessions to physicians, nurses, public health and safety professionals, and has over 60 peer-reviewed journal articles.
His current research is focused on the determinants of injury, including risky play; linkages between unintentional and inflicted injury as a means to creating a safety oriented culture; and, the efficacy of a social marketing campaign to reduce serious injury and death.
---
We look forward to seeing you at our Annual Conference July 3 - 5, 2019, in Vancouver BC.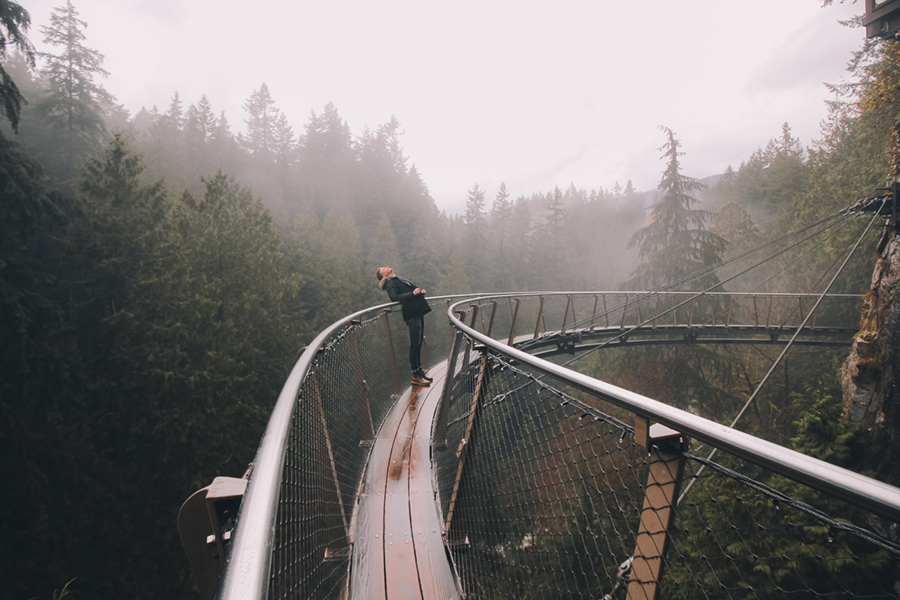 Capilano Suspension Bridge
Photo by Tim Trad on Unsplash
---