In 2018 our conference theme is Supporting Each Student .


Opening Keynote Speaker
Dr. Michael Ungar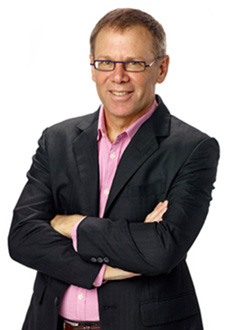 "The Risk-Taker's Advantage: How to Make Kids More Resilient by not Bubblewrapping Them"
Dr. Michael Ungar is among the best known writers and researchers on the topic of resilience in the world. His work has changed the way resilience is understood, shifting the focus from individual traits to the interactions between people and their families, schools, workplaces, and communities. As the Canada Research Chair in Child, Family and Community Resilience and Professor of Social Work at Dalhousie University, as well as a family therapist, he has helped to identify the most important factors that influence the resilience of children and adults during periods of transition and stress. He is the author of 14 books that have been translated into five languages, numerous manuals for parents, educators, and employers, as well as more than 135 scientific papers. Dr. Ungar's immense influence comes from his ability to adapt ideas from his research and clinical practice into best-selling works like Too Safe For Their Own Good: How Risk and Responsibility Help Teens Thrive and I Still Love You: Nine Things Troubled Kids Need from Their Parents. His blog Nurturing Resilience appears on Psychology Today's website.
Dr. Ungar is also the founder and Director of the Resilience Research Centre where he coordinates over five million dollars in research in more than a dozen countries. Dr. Ungar regularly provides consultation and training to organizations like the World Bank, UNESCO, and the Red Cross. He is the former Chair of the Nova Scotia Mental Health and Addictions Strategy, executive board member of the American Family Therapy Academy, and a family therapist who works with mental health services for individuals and families at risk. In 2012 Dr. Ungar was the recipient of the Canadian Association of Social Workers National Distinguished Service Award for his outstanding contribution to clinical work with families and communities.
---
Closing Keynote Speaker
Dean Shareski
"When the Answer is Both...It's not about Balance but about Intention"
The complex and monumental task of educating children requires us to do many things. Questions like, "Do we want to prepare children for college and career or to be productive citizens?" Certainly, our response to questions like this is "both" or sometimes we say "it's a balance". But without a clear vision and intention, we lose our focus. Healthy and productive cultures are built around specific ideas and actions. This message will challenge you to take stock of your current culture and inspire you to consider your current messaging and work towards powerful ways to establish cultures of joyful learning that serves all learners.
Dean Shareski is the Community Manager for Discovery Education Canada. He taught grades 1-8 for 14 years and spent 9 as a digital learning consultant for Prairie South School Division in Moose Jaw, SK. In addition, he is an adjunct professor at Wilkes University. His blog consistently ranks among the top educational blogs. In 2010 he won the ISTE Award for Outstanding Leader of the Year.
Dean has had the opportunity to speak to a variety of education audiences both nationally and internationally. He has recently authored "Embracing a Culture of Joy" and co-authored, "Different Schools for a Different World".
His passion remains helping teachers explore the affordances of technology for learning. Dean believes humor and humility go a long way in supporting and advocating transformational practices in teaching and learning.
---
We look forward to seeing you at our Annual Conference July 4 - 6, 2018, in Ottawa Ontario.

Parliament Hill
Ottawa ON
---