Sharing our Conference Memories from

2016

2015

2014

2013

2012

2011

2010

2009

2008

2007

2006

2005
Welcome to the CASSA-ACGCS Memories page. Scroll down the page to view photos and and some brief information about prior conferences. We have enjoyed a number of informative keynote speakers and workshops. It has also been most informative to visit some of the locations of our nation wide membership. We invite you to share our memories.
---
2016: Winnipeg
"This past year, we held a very successful annual conference in which we addressed social justice and student responsibility, including a mental health strand.

Please check the CASSA website to see a number of the presentations that were offered in Winnipeg. Make use of them for your leadership growth."
The 2016 CASSA conference featured 4 Keynote addresses and 35 inspiring and informative sessions that focused on the theme of "Hearts and Minds - Creating a Culture of Caring".
Winnipeg provided an exciting and inspiring city for delegates and their families to explore the food, music, culture and history.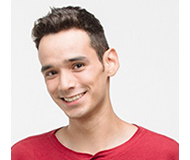 Michael Redhead Champagne
Is the founder of AYO! Aboriginal Youth Opportunities, is a youth movement from Winnipeg's North End that has been breaking stereotypes and creating opportunities since 2010.
Dr. Izzeldin Abuelaish, MD, MPH
Referred to as "the Gaza Doctor", he is a Palestinian medical doctor and infertility specialist who has dedicated his life to peace in the conflict between Israel and Palestine.
Dr. Catherine Taylor
A Professor in the Faculty of Education at The University of Winnipeg, she is widely known for work on sexual and gender diversity and social justice within education.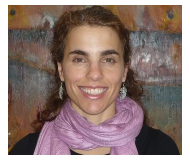 Leora Schaefer
Director of the Toronto office of Facing History and Ourselves, an organization that engages teachers and their students in the study of history through an approach that encourages critical reflection and active citizenship.
---
Breakout Sessions: Friday July 8th
Recommendations from the Every Teacher Project and the National Inventory on LGBTQ - inclusive Education
Catherine Taylor - Professor of Education, University of Winnipeg
Terry Price - Head of Professional Development, MB Teachers' Society
Christopher Campbell - Research Program Director, University of Winnipeg
Link to Presentation (PowerPoint)
Final Report English (PDF)
Rapport Final Francais (PDF)
---
Igniting Student Voice and Engagement in a School District
Jamie Nunn - Superintendent of Student Achievement, Hamilton Wentworth District School Board
Link to Presentation (PowerPoint)
---
Nurturing Inclusive Catholic School Communities
Tracy Barill - Supervisory Officer, Durham Catholic District School Board
Gerry O-Reilly - Supervisory Officer, Durham Catholic District School Board
Tish Sheppard - Teaching & Learning Consultant, Durham Catholic District School Board
Link to Presentation (PDF)
---
Exploring the Holocaust Through An Interactive Digitial Platform
Elin Beaumont - Educational Outreach Coordinator, The Azrieli Foundation
Link to Presentation (PowerPoint)
---
Implementing PBIS with a Student First Approach – Good Spirit School Division's Journey
Tracy Huckell - Superintendent of Education, Good Spirit School Division No. 204
Link to Presentation (PDF)
---
The Power of Partnerships
Rex Ferguson-Baird (Brooklands Elementary) and Dean Shareski (Discovery Education Canada)
Link to Presentation (PDF)
---
Breakout Sessions: Saturday July 9th
How Anti Stigma Initiatives align with a Board's Mental Health and Addiction Strategy
Anne O'Brien - Director of Education, Durham CDSB
Janine Bowyer - Superintendent of Education, Durham CDSB
St; Diane Mullane - Mental Health Leader
Link to Presentation (PDF)
---
Respecting Difference: A Whole School Approach to Creating Safe, Caring and Welcoming Environments Through Social Justice and Social Responsibility
Stephen Charbonneau - Superintendent, Simcoe Muskoka CDSB
Dr. Patrick Carney - Chief Psychologist and Mental Health Lead
Link to Presentation (PowerPoint)
---
Assessment Guidelines to Support Student Success
Dr. Bryan Szumlas - Director, Calgary Catholic School District
Link to Presentation (PDF)
---
Managing Student Data & the IEP/IPP Process for Improved Student Performance, Data Analysis and Meaningful Programming
Carla Weller - Regional Special Education Consultant and Team Lead Student Services Network in York Region District School Board (Ontario)
Dr. Philip Geiger - Senior Vice President of MAXIMUS CANADA (PowerSchool Special Education software)
Link to Presentation (PowerPoint)
---
Social Justice: The Call to Serve One Another
Brian Beal - Director of Education, Simcoe Muskoka Catholic DSB
Link to Presentation (PowerPoint)
---
---
2015: Montreal
The city of Montreal proved to be a fantastic setting for the 2015 CASSA Conference. Close to 200 superintendents, directors of education and other senior system administrators from across Canada attended the three-day gathering at Le Westin. About 35 sponsors and exhibitors joined them, and were once again made to feel welcome by the return of the popular Sponsor Passport and Partners Dinner.
The conference featured inspiring and informative sessions that focused on the theme of STEAM, or Science, Technology, Engineering, the Arts and Math. Keynote addresses were delivered by the inspiring rocket scientist and explorer Natalie Panek, Ontario's Assistant Deputy Minister of Education Dr. John Malloy, and educational innovator Hall Davidson.
Delegates and their families were free to explore the food, music, culture and history of this world-class city within a few blocks of the host hotel. Nearby events included the Montreal Jazz Festival, Montreal Comiccon, the Great Montreal PoutineFest and much more. As well, conference organizers put together a lovely culinary and historic walking tour of Old Montreal for delegates and family members.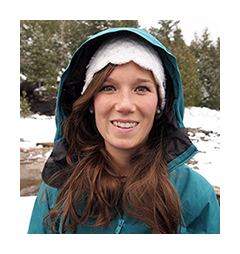 Natalie Panek
Rocket Scientist, Explorer & Advocate for Women in Technology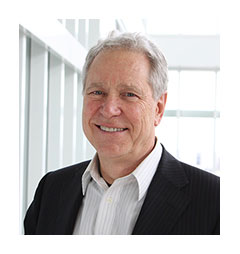 Hall Davidson
A Dynamic Speaker on STEM, STEAM & Today's Educational Challenges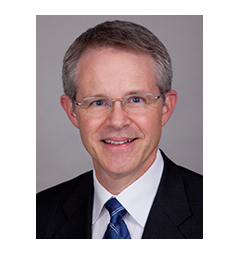 Dr. John Malloy
An experienced educator/leader & a passionate & committed advocate for public education
---
Breakout Sessions: Friday July 3rd
A world of STEAM learning, innovation, and leadership
The world's most challenging and important problems require the application of STEAM in a collaborative, creative, and global environment – and Canadian students are eager to make a difference. Building a culture of globalization can be daunting for school system administrators. International experiences enhance student engagement and global perspectives, but ensuring sound curricular connections, a world-class experience, equitable access – as well as student safety – are significant challenges. Fortunately, it's easier than you might think! Learn how immersive student travel – combined with a two- day discovery and innovation leadership conference featuring world-renowned speakers, expert-led workshops, and facilitated interaction with students from across Canada and around the world – encourages student collaboration, creative and critical thinking, and creates a transformative experience for high school students – and their teachers. Session participants will explore international STEAM and leadership tour opportunities with EF, the world leader in international education – celebrating 50 years of excellence in 2015.
Presenters:
Reni Barlow of Why? to Wow! Consulting
Download Presentation
---
Integrating and Promoting Well Being in Science, Math and the Arts
In order for schools to improve the well-being of their students an integrated effort will be required across subjects. Well-being is a concept best understood and developed with attention to knowledge of brain functions and the importance of an active lifestyle, skills for social functioning, and emotional self-regulation. It also involves a positive sense of spiritual well-being that respects the importance of culture, equity, social justice and personal dignity. This presentation will focus in on the importance of an integrated approach involving Science, Math and the Arts.
Presenters:
Patrick Carney, Ph.D., Senior Psychologist/Mental Health Lead, Simcoe Muskoka Catholic District School Board (SMCDSB)
Download Presentation
---
Promoting ICE (Innovation, Creativity and Entrepreneurship)
The presenters have been running dragons' den-style competitions for students from grades 4-8, called the "Change the World Challenge," and 9-12, called the "Innovation Challenge" where students have pitched to experienced judges for a chance to earn support for projects they have initiated. Connecting innovation, technology, and project- based learning with entrepreneurship and community partners, the presentation will show participants how this familiar TV structure can be used to ignite student ideas and build vital 21st century skills.
Presenters:
Eric Hardie and Ron Ferguson, Principal Carleton Place High School, Principal Almonte District High School, Upper Canada DSB eric.hardie@ucdsb.on.ca
Download Presentation
---
Engendering Innovation in a Large School District
Mobilizing a large school district to think and act innovatively required a shift in culture, beginning with the senior leadership team. Staff at all levels of the organization is provided with the tools and resources to work in collaborative teams to solve complex problems. Learn more about how the Thames Valley District School Board supports all staff to take risks in their learning journey.
Presenters:
Paul McKenzie and Rick Pardo, Thames Valley District School Board
Download Presentation
---
Maximising technology investments through process changes
As the number of children with special needs and complexity of interdisciplinary collaboration increases, existing processes of information exchange are no longer sustainable. Reviewing existing technologies to address this information exchange showed nothing met the needs, therefore KiDS (Kids information Data System) was born. Through the development process, practice deficiencies came to light. By addressing these we were able to, not only leverage the technology, but improve our service delivery while adhering to budget restrictions.
Presenters:
Julie Rene de Cotret & Luigi Di Filippo, Assistant Director Student Services & Director of Information Technology Services, English Montreal School Board, jrenedecotret@emsb.qc.ca
Link to Article - this is an article written by Microsoft about the KIDS application at the English Montreal School Board
---
Breakout Sessions: Saturday July 4th
Improving Academic Performance by Managing & Using Stu- dent Data
York Region School District will describe their most recent endeavor to manage special education and student data using a best of breed approach ensuring compliance with Provincial and school board requirements and integration of their data management systems including Trillium and TIENET. Users of PowerSchool will also be interested since TIENET is the recommended special education module for both Trillium and PowerSchool in Ontario. The program is currently in use in York, all of Nova Scotia and the Northwest Territories. The program is endorsed by the Council of Administrators of Special Education.
Presenters:
Carla Weller, Regional Special Education Consultant, Team Lead- Student Services Network York Region School Board & Dr. Philip Geiger, Senior Vice President
Download Presentation
---
Executive functions: Skills for Learning
Executive functions, the CEO of the brain encompasses and supports learning across educational domains for all learners. The ability to plan, organize, focus attention and remember details are skills that directly influence school achievement and lifelong development.
This session will present research to show the impact of executive functions on school readiness, literacy and numeracy skills. Moreover, it will be presented how educators across Canada are actively supporting the development of executive functions to increase the effectiveness of academic instruction.
Presenters:
Ashima Rastogi, Pearson Clinical Assessment
Download Presentation
---
---
2014: Calgary
Best numbers ever: That was one of the takeaways from the 2014 CASSA conference in Calgary. Just over 200 regular delegates took part, as well as 43 principals from Alberta. Six members of the Minister's Student Advisory Council (four students and two Alberta Education supervisors) were also in attendance. Alberta's Minister of Education Jeff Johnson and Dr. Doug Willms delivered keynote addresses.
The conference also saw over 52 sponsor staff in attendance. CASSA's efforts to fully engage sponsor staff throughout the conference weekend included the Sponsor Passport, Partners Dinner and invitations for a behind-the-scenes tour of the barns at the Calgary Stampede before that evening's chuckwagon races.
All delegates and sponsors were invited to an opening night reception, featuring Alberta beef and live country music. Preconference tours included a one-day excursion to the Columbia Icefields and Banff. A busload of participants and family members attended the famous Stampede Parade, featuring William Shatner as Parade Marshal. Other outings included tours to Drumheller, Heritage Park and the Calgary Stampede.
---
2013: St. John's
It's hard to imagine how CASSA could top the success of recent conferences like Whistler, but that's what happened in St. John's in 2013. Participants, speakers and sponsors (and their families, too) came from across Canada to experience true St. John's and Newfoundland culture and hospitality. The conference included engaging sessions on Pedagogy to Technology, the return of the popular Sponsor Passport and Partners Dinner, exhilarating recreation opportunities and the gorgeous backdrop of historic St. John's.
Preconference activities included sea kayaking, visiting an archaeological dig at Cupids Cove, a whale watching trip, and a city tour including Signal Hill and Cape Spear, the most easterly spot in North America. About 125 delegates took part in the Friday Night Rally in the Alley on St. John's famous George Street, where pipers led them to a traditional fish and chips dinner and a pub crawl featuring a Screech-in ceremony (complete with a live cod to kiss). Over 350 people attended the opening reception, which featured the music of The Navigators, one of Newfoundland's most beloved Celtic bands.
---
2012: Whistler
Whistler 2012 was one of the most outstanding CASSA conferences to date. From adventures in the air and on the water and horseback to the superb food and drink, from inspiring speakers and sessions to the innovative partners barbecue and passport program, this conference, with a theme of Creativity and Innovation, was an absolute success.
Participants had many one-of-a-kind preconference activities from which to choose. The theme for many was "mountaintop," as in mountaintop salmon bake ATV tour, horseback ride, sunrise waffle ATV tour, and jeep tour. Other wild options included zipline and whitewater rafting adventures. For something a little more relaxed, one could enjoy a hidden gems dinner tour or delicious dessert tour. Some folks took time to explore the giant Olympic Rings in Whistler Olympic Plaza. A definite highlight was the Peak2Peak gondola trip between Whistler and Blackcomb mountains and the chance to meet with Olympic athlete Ashleigh McIvor.
There was another Partners Dinner, and new for 2012 was the Sponsor Passport, a well-received program intended to encourage participants to more fully engage with conference sponsors.
---
2011:Niagara Falls
Niagara Falls: What a wonderful setting to host the 2011 Annual Conference. From the abundant flowers on display to the delicious wine available for tasting throughout the region, from the adventure of riding right up the mist of the falls themselves to the taste extravaganza of fine dining based on local ingredients at the height of their season. On top of that, the conference featured inspiring speakers and innovative sessions throughout the week.
As always, family members are welcome at the CASSA conference. Spouses and children were active participants on the popular Maid of the Mist boat ride. Tour participants kept their cameras busy as they explored the famous Horseshoe Falls and American Falls. Another large group made their way to Niagara-on-the-Lake for a delicious wine and culinary adventure; stops included Lailey Vineyard, Strewn Winery, Terroir La Cachette, Old Town Niagara-on-the-Lake, Marynissen Estates, Reif Estates Winery and more.
Roger Garriock, a great match for a conference theme of 21st century learning, delivered the keynote address as well as a workshop on becoming a world-class innovator in a day.
---
2010: Quebec City
It's hard to imagine someone who was unable to find something to enjoy while in Quebec City for the 2010 Annual Conference. Whether it was devouring a mouth-watering crepe or sampling locally produced cheese and wine, dancing to the many live musical acts performing at Festival d'été de Québec or soaking in the history and historical architecture of the region, there was beauty and pleasure for the mind and senses around every corner.
Preconference activities included a trip to Saint-Jean-Port-Joli, where participants took in traditional woodcarving and Quebec cuisine, and a visit to Montmorency Falls, which also featured beautiful vineyards, gardens and the Basilica of Sainte-Anne-de-Beaupré. Additional outings included a river cruise along the St. Lawrence on the M/V Louis Jolliet, a tour of Wendake First Nation and a traditional meal at Ile d'Orléans.
Dr. Paula Barrett delivered the keynote address on the conference's theme of children's mental health. Quebec City marked the first time a Partners Dinner was held, an event created to strengthen relationships with conference sponsors.
---
2009: Calgary, Alberta
That famous western hospitality (barring a few scary dinosaur claws and jaws) was made evident throughout the entire 2009 Annual Conference in Calgary.
Whether exploring the beautiful Rocky Mountains with a friendly bus driver guide, chatting with talented First Nations dancers after a spirited performance, or sampling a taste of that famous Alberta beef at a barbecue, conference participants and their families were made to feel welcome in Alberta.
Pre-conference activities included a visit to the Royal Tyrell Museum, Atlas Coal Mine, World's Smallest Church, swinging bridge and Badlands in the Drumheller area. As well, participants and their families were able to try a gondola ride up Sulphur Mountain in Banff National Park and a glacier walk at the Columbia Icefields in Jasper National Park, with each destination featuring postcard-perfect scenery along the way. Calgary-area activities included a visit to the chuckwagon races at the world-famous Calgary Stampede.
A very special highlight was the stellar quality of guest speakers, which included Dr. Michael Fullan and the late Dr. Fraser Mustard.
---
2008: Halifax/Nova Scotia
The 2008 Summer Leadership Conference took place in Halifax, but touring extended around the province of Nova Scotia to the historic seaside towns of Lunenburg and Mahone Bay on the south shore, to the beautiful orchards and high tides of Annapolis Valley, and to the sugar maple woods of Colchester County.
It was a chance to explore this province's traditions and history. To meet its friendly people and look at beautiful art, crafts and antiques. To taste delicious seafood and sweet maple syrup. To watch beautiful sunsets and enjoy hand-clapping, foot-stomping music. To meet old friends and make new ones, and, of course, to have a wonderful time.
Halifax activities included a magic show, lobster dinner, ghost walk and pub crawl. A definite highlight was the spectacular sunset during a trip out to picturesque Peggy's Cove.
Outgoing CASSA President Jim Gibbons delivered the keynote address on the Light Up The World project. Another notable speaker was Nova Scotia children's author Budge Wilson, whose many titles include Before Green Gables, a prequel to the famous Anne series. Both fit neatly into the conference's literacy theme.
---
2007: Yukon: Whitehorse and Beyond
Adventure. Wilderness. Tradition.
A visit to the Yukon should include each of these to be considered a truly engaging experience. Fortunately, that's just the kind of visit the organizers of the 2007 Annual Summer Conference planned.
Delegates and their families enjoyed the best of Whitehorse and beyond. Whether tasting northern foods, hearing northern songs or meeting northern people, participants would not soon forget their trip to the land of the midnight sun.
Highlights included a visit with friendly sled dogs at Frank Turner's Muktuk Kennels (as well his session on "How To Treat Your Staff Like Dogs"), a glacier and mountain flightseeing tour in Haines (Alaska), all-terrain rides at Takshanuk Mountain Trail, a tour on the White Pass and Yukon Railroad, whitewater rafting on the Tatshenshini River, a First Nations beading workshop, a traditional plants and medicine-themed nature talk, and other uniquely northern experiences.
Session themes included experiential and Aboriginal education in the Yukon. The keynote address was delivered by Ontario's first First Nation Lieutenant Governor (and former teacher) James Bartleman.
---
2006: Toronto
Our 2006 Summer Leadership Academy (as it was still known) opened on July 13 in the magical setting of the Great Hall in Toronto's Hockey Hall of Fame. Participants were able to take a turn touching the fabled Stanley Cup. Following the OPSOA-sponsored opening reception, participants were treated to a moderated conversation between award-winning Métis author David Bouchard and Hockey Hall of Fame member Johnny Bower.
David, who (as of 2015) has written more than 50 books in French and English, also delivered the keynote address the next day. His well-received talk was followed by a roundtable discussion with 10 tables representing school divisions across Canada where participants could discuss special education issues, the overall theme of the annual gathering.
Session after session continued to build on that theme, with presenters from across the country. Also on the agenda: a presentation on the 2007 conference scheduled for Whitehorse.
For fun that night, participants could choose between a night at the theatre or a Blue Jays game—with the Rogers Centre roof open!
---
2005: Newfoundland and Labrador
In 2005, participants at the Summer Leadership Academy (as it was then known) witnessed the deep love that Newfoundlanders and Labradorians have for their home. The conference was held in downtown St. John's, but thanks to the stories told and chances to explore outside the city, folks from "away" left with an appreciation for the vast geography, rich cultures, and warmth and beauty of the people.
We listened to educators still working in the province during challenging restructures and to those who have found work elsewhere across Canada. We watched and listened to young dancers and musicians as they shared with us their heritage. We spoke with fisherman, shopkeepers, tour guides, and ordinary men and women we met on city streets and country roads. In each of these encounters, we all stood to learn something new about this lovely part of our country, and about ourselves.
Highlights included a Kiss the Cod and Screech-in ceremony, a visit to the Ocean Sciences Centre, a sea kayaking adventure, a lobster boil, a whale watching tour, a trip to L'Anse aux Meadows, and the high-calibre speakers and sessions.
---